You are here
Elastocapillary cleaning of twisted bilayer graphene interfaces
Fri, 2021-08-20 14:01 - Zhaohe Dai
Dear iMechanicians, I would like to share our recent work on a drop confined by two adhesive graphene sheets (as illustrated below).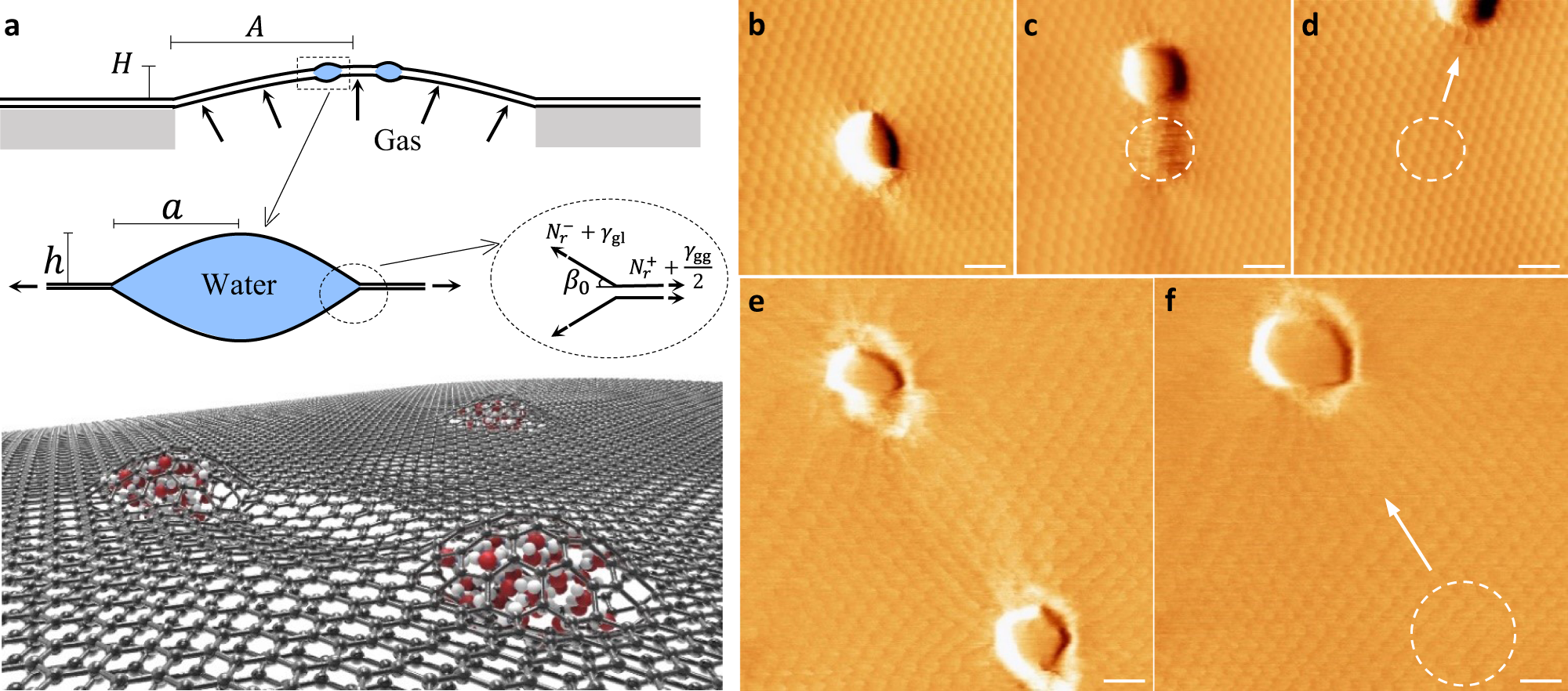 Similar scenarios have been extensively investigated at larger scales, including liquid blisters and lenses. What makes the graphene system particularly intriguing is the mobility of the confined liquids. For instance, experiments have revealed that small drops could aggregate and merge into larger ones over time or after annealing, leading to the drop-free area being atomically clean. These unusual phenomena have been thought of as an Ostwald ripening process that is driven by the capillarity of the confined liquid. The underlying mechanism, however, is unclear as the crucial role played by the sheet's elasticity has not been previously appreciated. Here, we demonstrate the coalescence of separated nanopockets in bilayer graphene sheets and propose a novel cleaning mechanism in which both elastic and capillary forces are at play (we thus call it elastocapillary cleaning). In addition, we show that wrinkling instabilities occur in the vicinity of the drop when pretension is minimal and could actually facilitate the process of such spontaneous cleaning. 
Find out more here; A copy of the manuscript is also available from ResearchGate. 
Thanks for your attention. 
Zhaohe